Free cancellation

up to 48 hours before

Direct payment

without intermediaries

Secure booking

immediate confirmation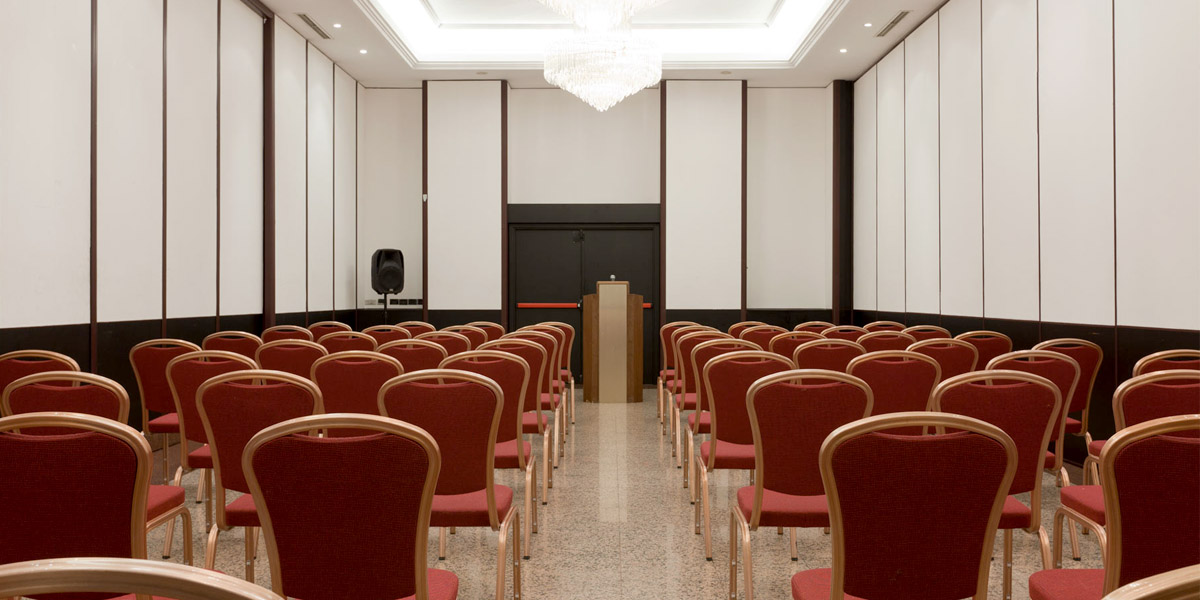 Groups and incentives
Our hotel has 5 diaphanous rooms with capacity for up to 900 people (cocktail party) for all kinds of meetings. We have a wide range of menus for banquets, business lunches, gala dinners, coffee breaks, cocktail parties and aperitifs.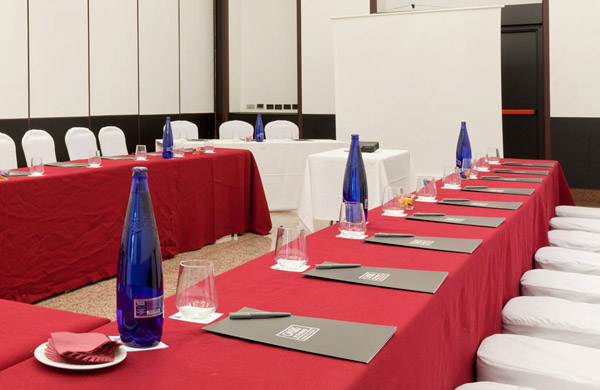 Everything that you need
If you host your event with us, we will provide you with a screen, lectern, flip chart, stationery, water and sweets. Our providers will be in charge of setting up all of the audiovisual systems and of solving any questions you may have.
Event-room services
Multifunctional, partitioned and air-conditioned
Independent entrance and private parking
Electronic and audiovisual equipment (plasma screens, projectors, incorporated screens, wireless PA system, teleconference, videoconference, etc.) (*)
Secretary service, translation, hostesses and technical support on request (*)
Catering for business lunches and dinners, private cocktail parties, coffee breaks, training courses, presentations…
Fire-protection system
Event-recording service
(*) on request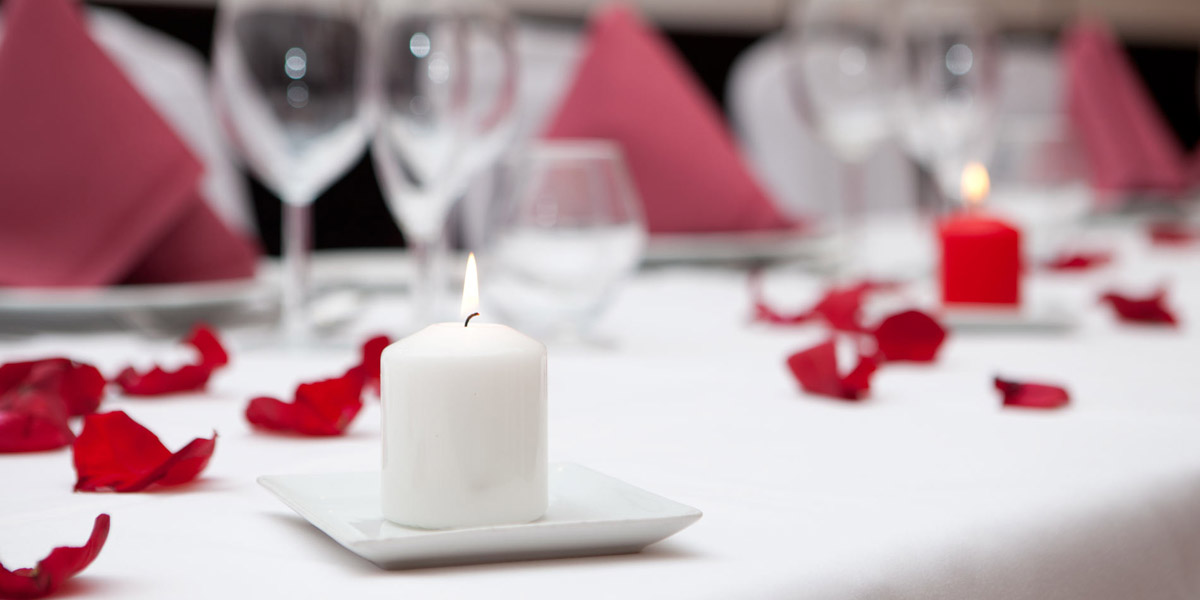 Weddings and banquets
Our hotel is the perfect location to host weddings and banquets. We have special offers for these special events as well as honeymoons and other family celebrations. We offer a private setting with exquisite decoration and, of course, a magnificent gastronomic service with a buffet and elegant menus.
Other services include special accommodation rates for your guests, professional photographer and video expert, DJ, live music, car and coach rental service and cloakroom.
Dimensions and capacities
| Name | Sections | Dimensions | Area | Height | Cocktail | Theatre | Classroom | Boardroom | U-Shape | Banquet |
| --- | --- | --- | --- | --- | --- | --- | --- | --- | --- | --- |
| Foro I | – | 7×14,2 | 100 | 4 | 140 | 130 | 92 | 50 | 44 | 100 |
| Foro II | – | 7×14,2 | 100 | 4 | 140 | 130 | 92 | 50 | 44 | 100 |
| Foro III | – | 7×14,2 | 100 | 4 | 140 | 130 | 92 | 50 | 44 | 100 |
| Foro IV | – | 7×14,2 | 100 | 4 | 140 | 130 | 92 | 50 | 44 | 100 |
| Foro V | – | 7×14,2 | 100 | 4 | 140 | 130 | 92 | 50 | 44 | 100 |
| I+II | Yes | 14×14,2 | 200 | 4 | 300 | 275 | 190 | 50 | 44 | 200 |
| I+II+III | Yes | 21×14,2 | 300 | 4 | 475 | 500 | 190 | 50 | 44 | 300 |
| I+II+III+IV | Yes | 28×14,2 | 400 | 4 | 655 | 725 | 398 | 50 | 44 | 400 |
| I+II+III+IV+V | Yes | 35×14,2 | 500 | 4 | 900 | 1000 | 500 | 50 | 44 | 500 |